Roman Holiday
I've just got back from Rome where I spent one of the most self-indulgent weekends of my life. Actually, that probably makes it sound a bit racier than it actually was - sorry, no torrid revelations this time round! What I actually mean was that for the first time in a long time, I did something just for the sake of doing it. There was no reason for it, no deadline or pressing commitment, no ulterior motive. It was done because it could be. Because I wanted to. And there is a strange, childish freedom in that I haven't felt since ... well, since a long time ago.


So what was this defiant statement of personal freedom? Well when you put it like that, it sounds a bit lame. But I'm too far into this now to rewrite it, so here goes: I saw every single

Caravaggio

painting in Rome.
Bit random, right? But then that's half the point.
In case you're wondering, there are actually 22

Caravaggios

in Rome. 21 if you want to avoid a diplomatic incident and count the Vatican separately. 20 if you want to exclude the St Francis in the

Chiesa

dei

Cappuccini

, whose attribution is much debated. In case you're interested I've provided the details below so you can complete the pilgrimage yourselves on
your next trip.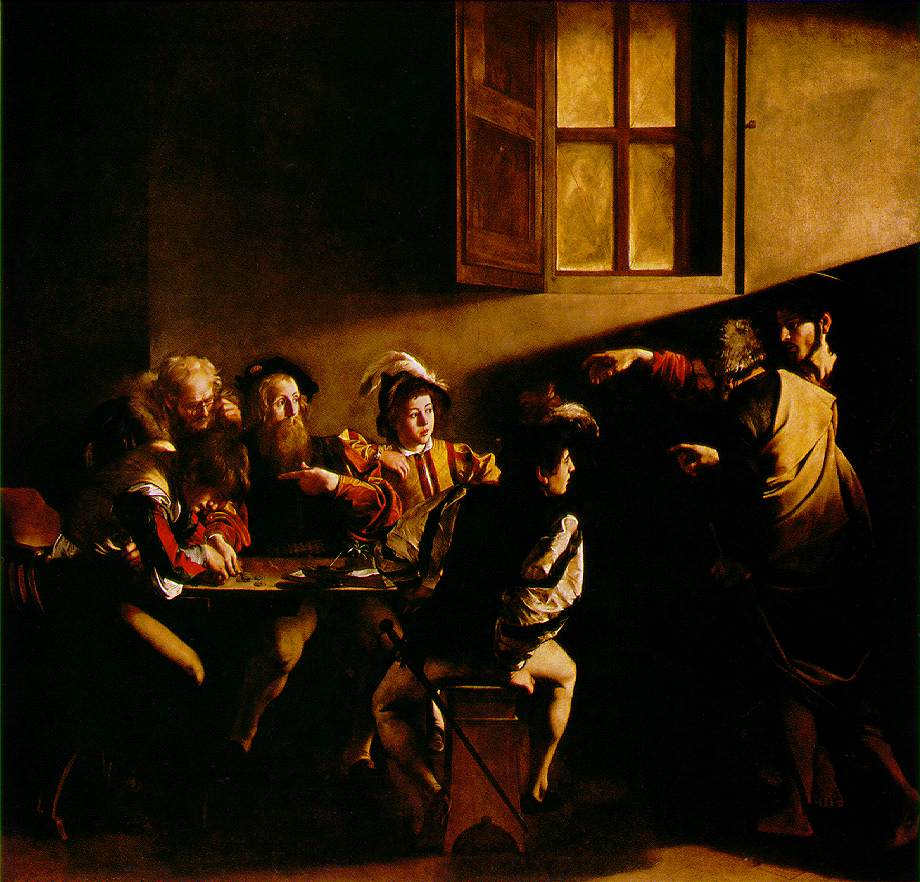 It was a fantastic experience. Rome is so jam-packed full of the most amazing art and buildings that, after a while, it can all sort of fade away into a jumbled haze. Focusing on this one painter and on seeing his works and his works alone, not only turned the weekend into a bit of a treasure hunt as I tracked them all down, but also gave me a completely different, and much deeper, perspective on

Caravaggio

. I'm still not sure why I like his paintings so much. Partly the daring and

subversiv
e compositions and subject matter, partly the dramatic use of light and dark and the incredible faces. Mostly though, I think, because of who he was. It is a wonderful paradox that such a flawed man - he was a noted gambler, drinker, fighter and, ultimately, murderer - from such lowly origins could rise to paint with so much daring and originality and beauty.
But just before you start worrying that I've been carried away right
up my ow
n
a**, you'll be
pleased to know that BA brought me back down to earth (very nearly literally) with a bang. Actually, it was less of a bang that a sudden loss of power in the cabin at 30,000 feet, a marked change in the engine note, and then a slightly strained announcement from the Captain that we would immediately be diverting to Nice. Well, it could be worse, I thought, the image of a pleasant meal in the

Vieux

Port springing into my head. No such luck. Having staged a brief re-enactment of Bridge over the River

Kwai

by keeping us on board for two hours in temperatures of 38 degrees, they eventually bussed us to the terminal and then left us there for another two hours before finally announcing what everyone else had already guessed anyway - the plane wasn't going anywhere that night.


Having by now lost all confidence in

BA's

ability to manage its way out of the proverbial paper bag, I took my fate into my own hands and booked myself on the next available flight out of

Marseille

the following morning. But the best was yet to come. My taxi driver, it turned out, had recently got divorced and was intent on flooring it the whole way there to try and take his mind off things. Now I'm no psychologist, but even I can diagnose someone who sends texts while doing 170k an hour, as verging on the suicidal. Two hours later I staggered white-faced into the

Novotel

in

Vitrolles

(never, ever go there if you don't want to catch something) and then was up 3 hours later (and another £90 down) to catch the first flight home.

I guess that self-indulgence, like all good things in life, comes at a heavy price!

***

Caravaggio Tour of Rome:

Galleria Borghese (need to book in advance)
- Sick Bacchus
- Boy with a basket of fruit
- Madonna dei Palafrenieri
- St Jerome
- St John the Baptist
- David with the head of Goliath



Santa Maria dei Popolo


- Crucifixion of St Peter
- Conversion of St Paul


Galleria Nazionale d'Arte Antica di Palazzo Barberini


- Judith and Holofernes (above right)
- Narcissus


Chiese dei Cappuccini


- St Francis

San Luigi dei Francesci
- The calling of St Matthew (above left)
- The martyrdom of St Matthew
- St Matthew and the Angel
Sant' Agostino


- Madonna of the Pilgrims


Galleria Doria Pamphilj


- Magdalene
- Rest on flight to Egypt
Musei Capitolini


- The Fortune Teller
- St John the Baptist



Galleria Corsini


- St John the Baptist



Odescalchi Collection


- The conversion of Saint Paul



Pinacoteca Vaticana


- The Entombment